[MIDA] long-rectangle sublimation rock slate photo 12*22 CM
Photo slate rock plaques are stunning when images are applied using dye sublimation
imprinting. Every plaque comes with a nice black display stand, except for the clock,
which has a wall mount. The rocks have natural imperfections that make each plaque unique.
The polished slate has been coated with thick polyester based coating that will display your
transferred images with outstanding clarity.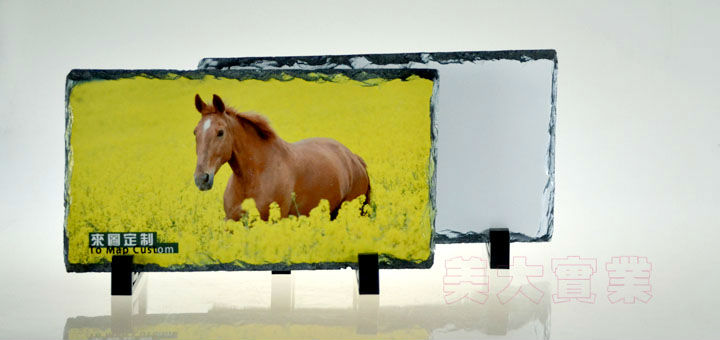 The reason some coated mugs when printed with sublimation is BLURRY because of the mug quality.. Cheaper mugs did not went through high quality polymer coating process.. Polymer coating is very thin, causing poor ink transfer and easily scratched. Why settle for less? Don't get embarrass with your clients giving them blurred prints, and poor print quality, always choose the best!
Office
Contact: Eva wu
Phone: 86-13806792196
Tel: 86-579-85372969
Fax: 86-579-85372970
Office address: Room 239, No.689, Gongren North Road, Yiwu City , China
Factory address: Yixi Industrial Park, Yiwu City, Zhejian, China